School Trips and Outdoor Learning
We love to use school trips as a way to enhance and bring to life learning in the classroom. We try to choose trips which are directly linked to our current studies to offer a relevance of content.
The one departure from this is our annual whole school trip to the Bristol Hippodrome to watch the Pantomime in December. This is a wonderful opportunity to take part in an old English tradition, but also to marvel at the wonder of live theatre, something that we do not see enough of.
We hold two residential trips per year. In year 5 we hold one residential trip for two nights, which gives a flavour of being away from home. In year 6 our pupils spend five days away from home taking part in fun outdoor activities. These are always a superb experience for children who often tell us that 'camp' is the best thing ever! This is a chargeable activity and we give parents full advance information to allow payments to be made in an affordable way. You can find our charging and remissions policy on the policies page.
We are lucky enough to have a small forest on-site, so many classes take advantage of this and enjoy time team building, and enjoying learning in an outdoor setting. For these occasions, we may ask for wellington boots and appropriate clothing.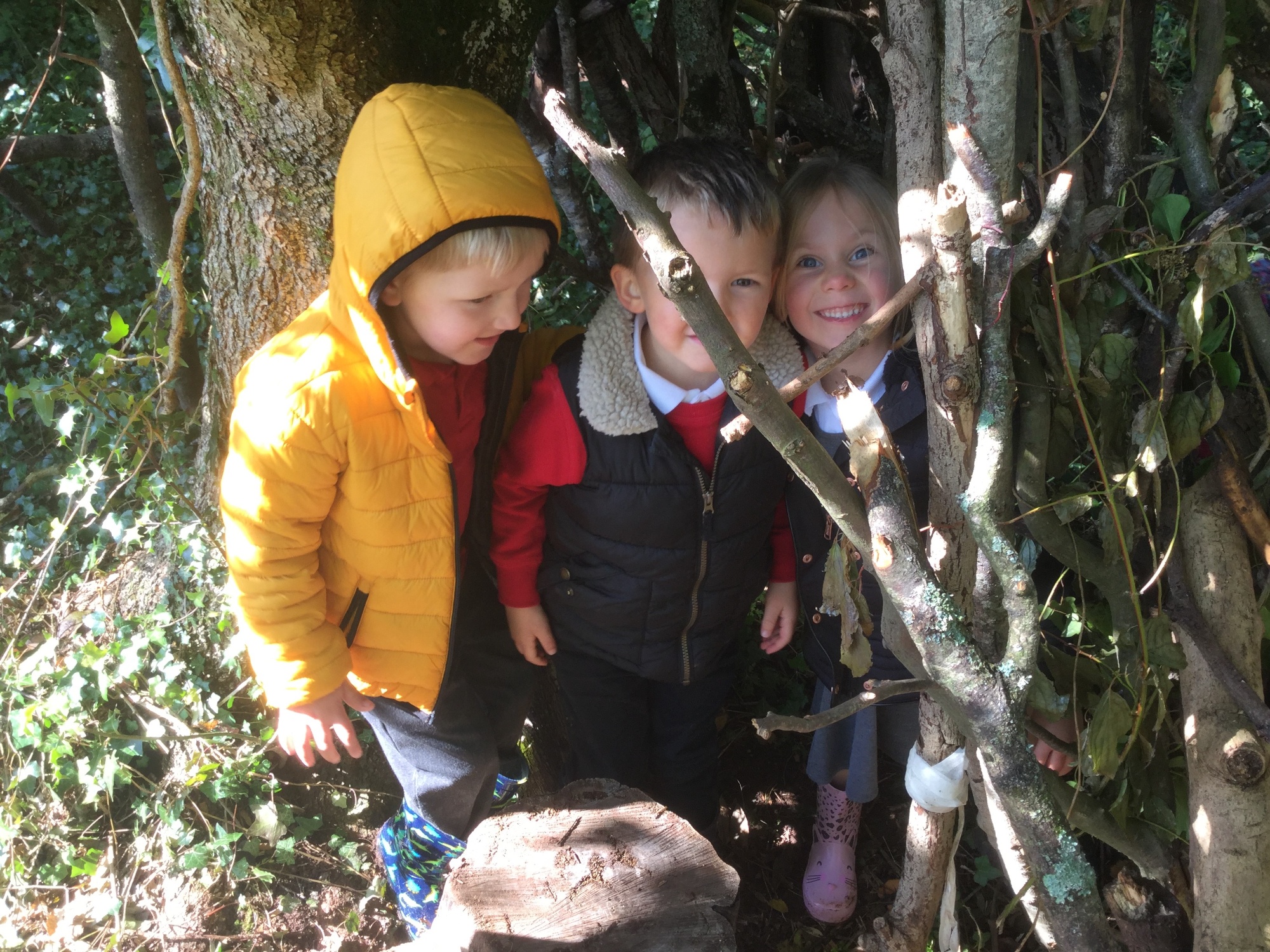 Children in Reception class enjoying time in the school forest.