Maths
We believe that maths is for everyone and that it should be accessible for all. All pupils are entitled to access rich mathematical concepts and big ideas that will allow them to flourish and become successful and numerate adults. We understand that learning maths is like building a tower; children must have firm foundations and acquire specific building blocks in a certain order. If any of these blocks of understanding are missing (due to too-rapid acceleration or insufficient depth), then the tower is shaky and can be toppled at any time. We have recently adopted the 'Power Maths' scheme which meets our intention for the subject.
The school is currently introducing a mastery approach to mathematics. More information can be found on the White Rose Maths website and the school is also a member of the Boolean Maths Hub.
This is our intention for Maths: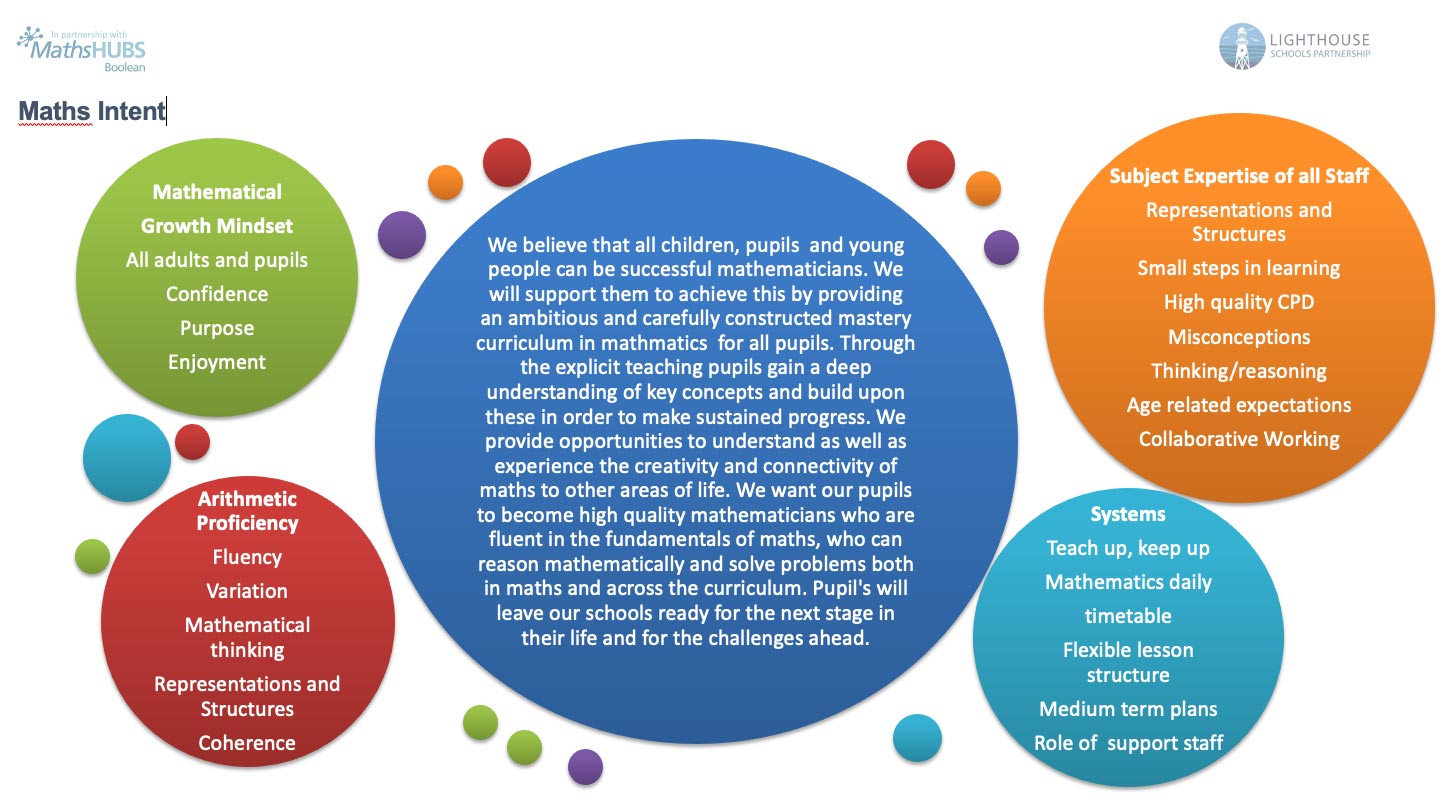 Mathematics programmes of study: key stages 1 and 2
Our Maths calculation policy can be found below.